MY TEACHING METHOD
After working and teaching in another industry for more than 30 years, I concluded that good golf instruction had to have certain elements in order to achieve success. These include, how to set goals for a logical path to learning, how the brain receives and processes information, and understanding the biomechanics of the human body. Through those elements we can accomplish several things: we meet our set goals, we understand the learning process and we do it without incurring pain.
GUARANTEED LESSONS
All of the lessons that we teach will be pre-planned to accomplish the goals set forth during the initial evaluation lesson. Lessons will be designed in a simple yet constructive manner working on 3 main objectives so not to confuse or overwhelm the student. Lessons will be appropriately spaced to give students enough time to reinforce and practice the previous lessons' concepts so that future lessons are not spent reviewing old material. This stylized lesson planning allows for a concrete view of the student's progress and better goal attainment. Additionally, at the conclusion of each lesson the student will have the opportunity to sign-off that lesson to ensure complete satisfaction.
"Reverse every natural instinct and do the opposite of what you are inclined to do, and you will probably come very close to having a perfect golf swing."
- Ben Hogan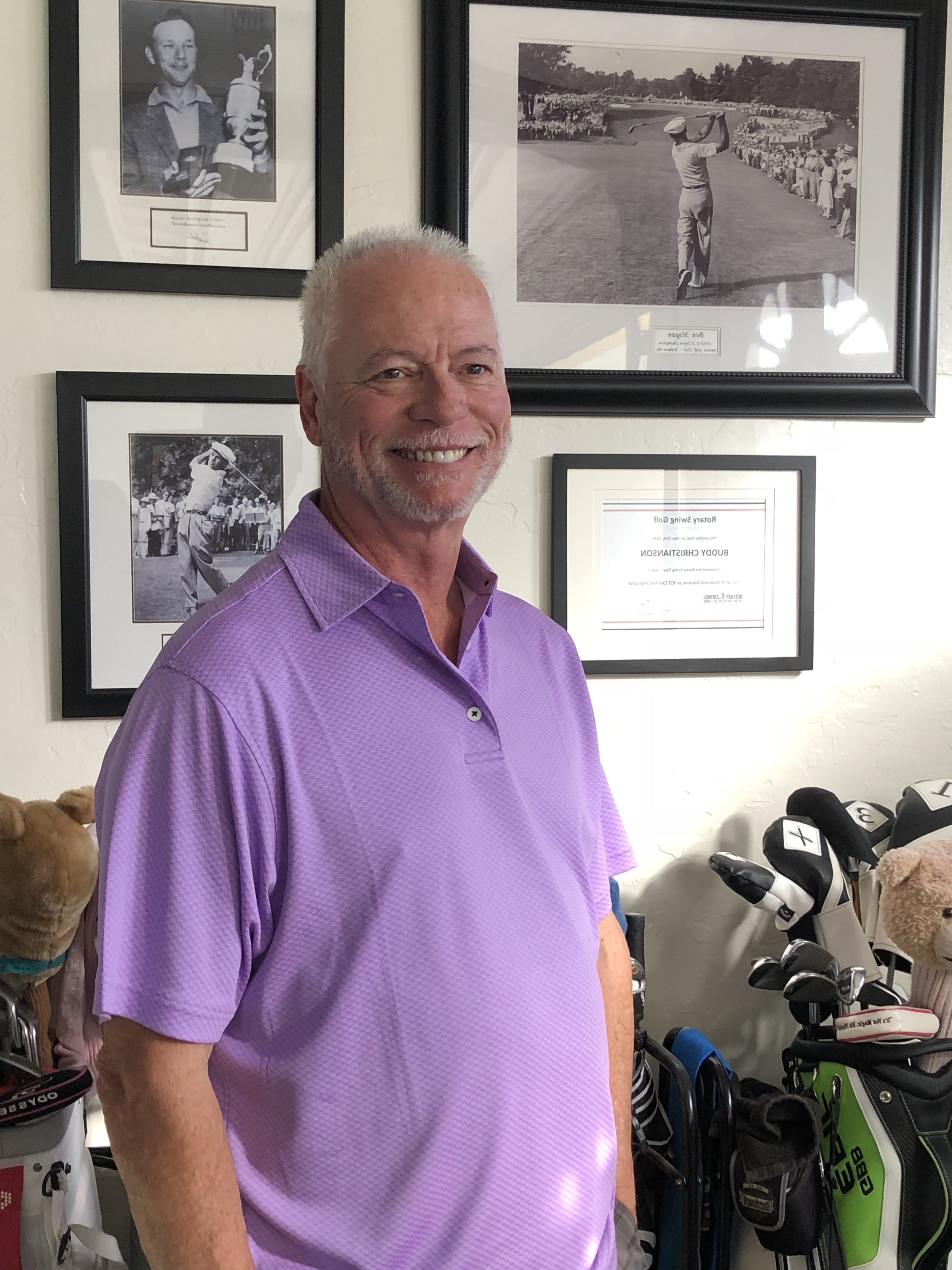 Buddy Christianson
1 Swing Golf Owner & Instructor
---
My name is Buddy Christianson and I have been a longtime student of the golf swing beginning back to when my kids were little. The search for a golf instructor with a comprehensive plan for developing mine and my family's game was futile and beyond frustrating. The golf swing became an elusive endeavor and generally resulted in frustration and dollars wasted.
Then I discovered Rotary Swing, a golf instruction program based on facts rather than gimmicks, fads or guesswork. Over the last 3 years I have studied the Rotary Swing methods and theories primarily to help myself and my family achieve our most efficient swing potential. Our results were so amazing that I decided I wanted to help others achieve their swing potentials and became a Certified Rotary Swing Instructor.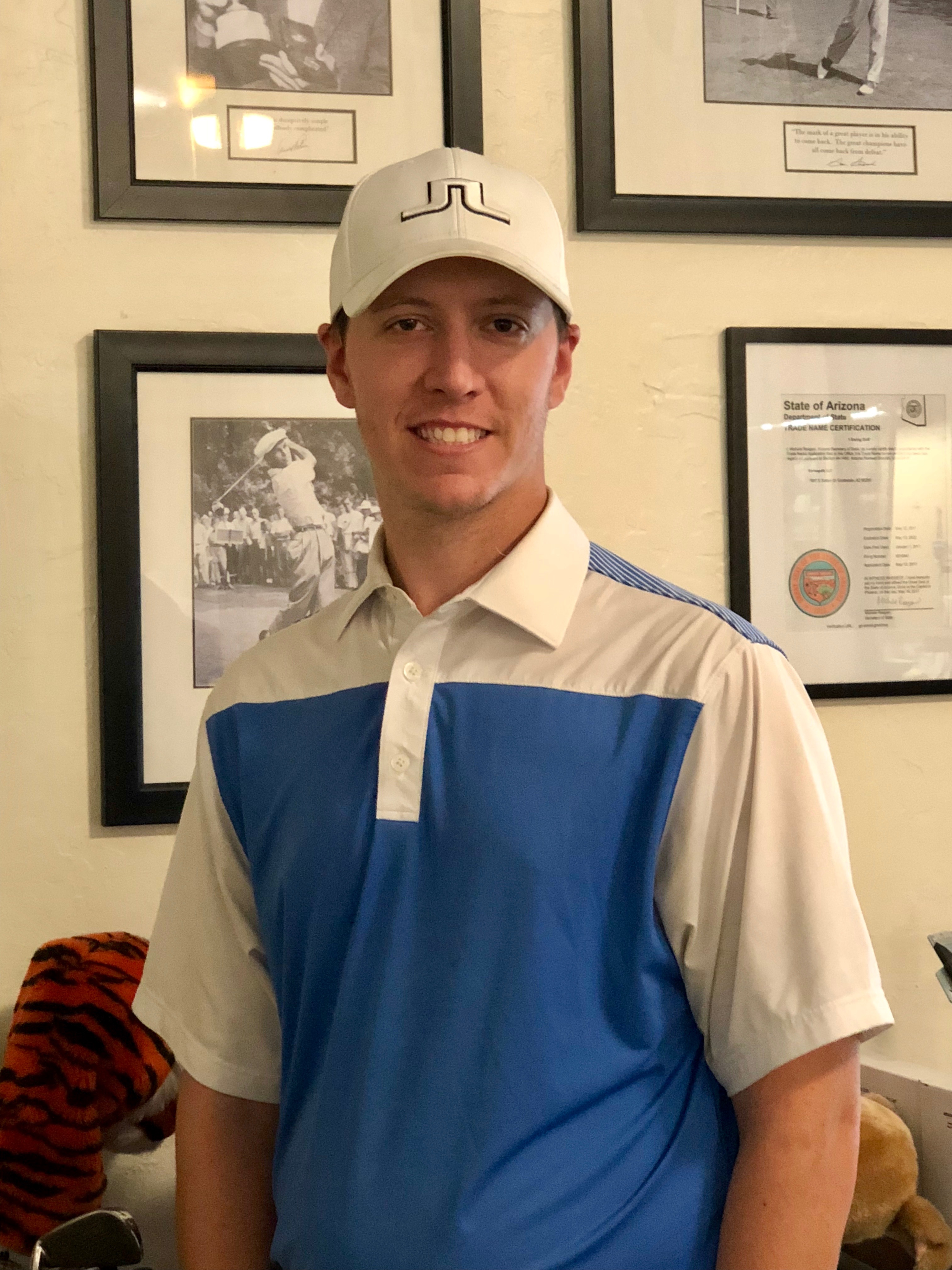 Blake Christianson
1 Swing Golf Instructor
---
Say hello to Blake Christianson! He's a Certified Rotary Swing 1 Swing Golf Instructor. Blake has been playing golf since the age of 5 and competing since he was 11. He began studying Rotary Swing 5 years ago because of its physical appeal and analytical approach to the golf swing. "One of the biggest reasons why I have chosen to rely only on Rotary Swing is because it is taught to put the least amount of stress on the body which in turn promotes the longevity of your golf game without injury." Blake has seen major advantages to his own golf game by employing the Rotary Swing method, and wants to teach others the same method and help them achieve advancements in their game.
LESSON AVAILABILITY
We have lesson availability Monday through Friday from 9am-7pm and Saturday from 9am-5pm.
Buddy, Thought I'd give you some thanks for last week's work. I tied for first gross in the Senior Club Championship this weekend with one of my low round of the year, a 77 on a 9 handicap. Hit 11 fairways and 12 greens. Only twice in my life since keeping stats have I ever been higher than 12 greens, so that was fun. Swing was consistent, go up and down 5 of 6 times and had a very clean scorecard. It has been a bit unnerving to be hitting the ball so far lately, but I trusted the numbers and made the swings and the distances were great. Second day not as good with 7 fairways, 7 greens, more wind, tough pin positions and lots of heat. Most scores were higher the second day, some horrifically so. Couple of my shots were perfect numbers, but misjudged the wind and missed short in bunkers for example. Shot 83 on my 9 handicap and left a few out there. Lost the first hole of a playoff to garner runner-up status, the second time I have done it in this tournament. Next year I blow them away and take first! Keep working it, Tom Basso