Our Teaching Style Is Unique
---
1 Swing Golf approaches teaching the golf swing unlike most golf instructors out there. See what makes us different.
1 SWING TEACHING METHOD
After working and teaching in another industry for more than 30 years, I concluded that good golf instruction had to have certain elements in order to achieve success. These elements include:
How to set goals for a logical path to learning
How the brain receives and processes information
Understanding the biomechanics of the human body
Through those elements we can accomplish several things that are essential to the creation of a knowledgable golf swing. We meet our set goals, we understand the learning process and we do it without incurring pain.
STRUCTURED LESSONS
All of the lessons that we teach will be structured to accomplish the goals set forth during the initial evaluation lesson. Lessons will be designed in a simple yet constructive manner working on 3 main objectives so as not to confuse or overwhelm the student. Lessons will be appropriately spaced to give students enough time to reinforce and practice the previous lessons' concepts so that future lessons are not spent reviewing old material. This stylized lesson planning allows for a concrete view of the student's progress and better goal attainment. 
"Reverse every natural instinct and do the opposite of what you are inclined to do, and you will probably come very close to having a perfect golf swing."

-Ben Hogan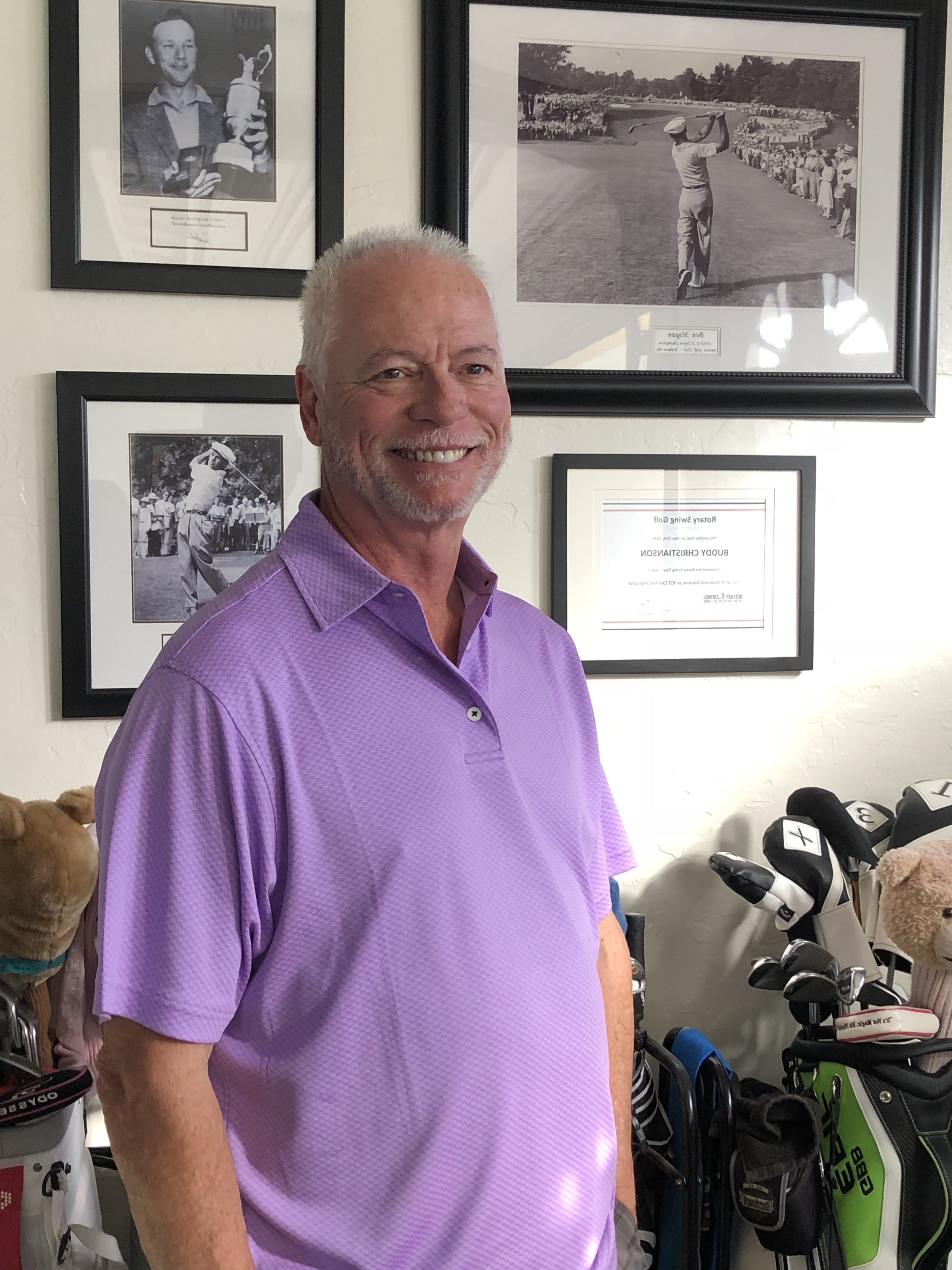 Buddy Christianson
1 Swing Golf Owner & Instructor
---
Read Bio
My name is Buddy Christianson and I have been a longtime student of the golf swing beginning back to when my kids were little. The search for a golf instructor with a comprehensive plan for developing mine and my family's game was futile and beyond frustrating. The golf swing became an elusive endeavor and generally resulted in frustration and dollars wasted.
Then I discovered Rotary Swing, a golf instruction program based on facts rather than gimmicks, fads or guesswork. Over the last 3 years I have studied the Rotary Swing methods and theories primarily to help myself and my family achieve our most efficient swing potential. Our results were so amazing that I decided I wanted to help others achieve their swing potentials and became a Certified Rotary Swing Instructor.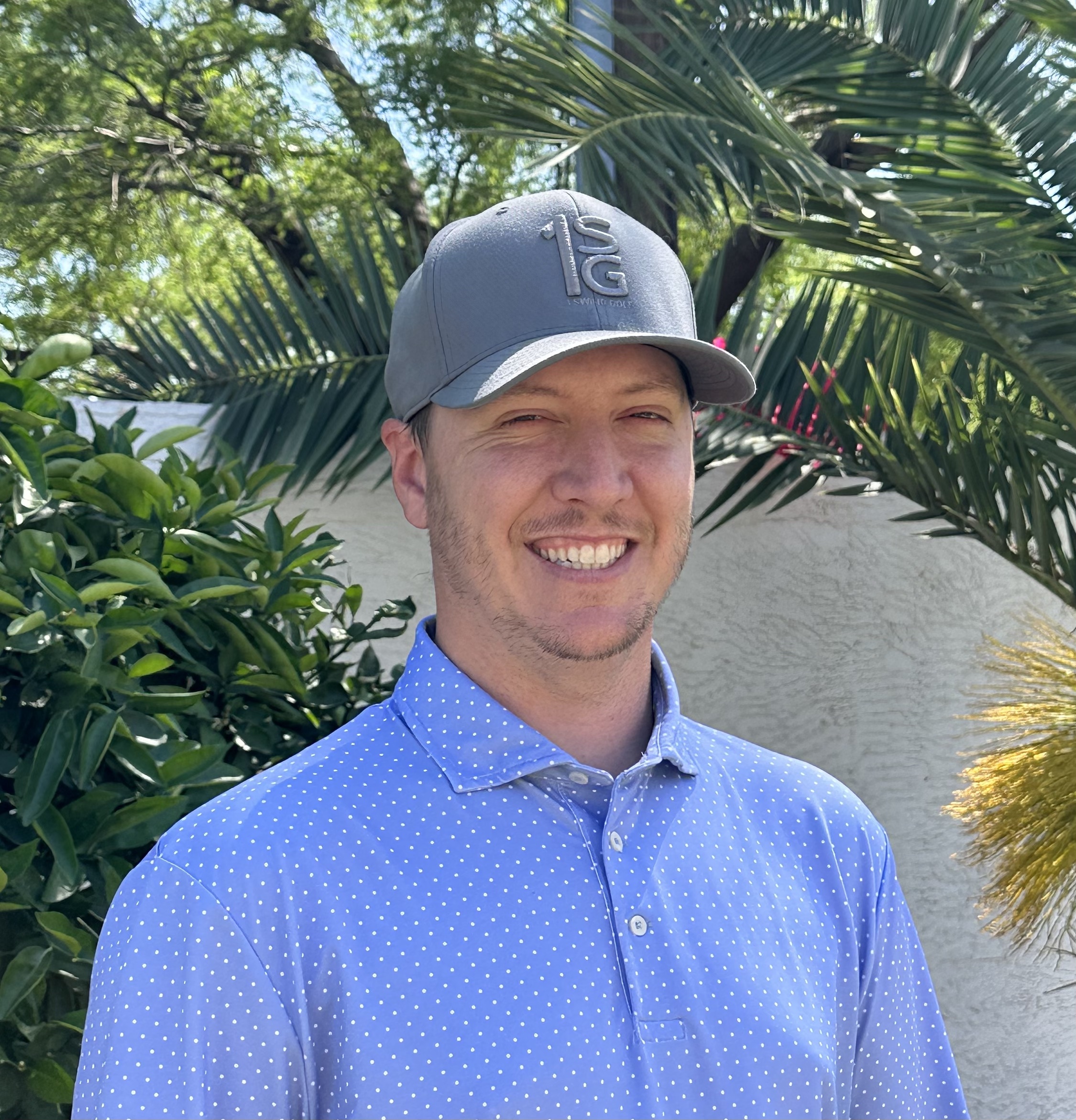 Blake Christianson
1 Swing Golf Instructor
---
Read Bio
Say hello to Blake Christianson! He's a Certified Rotary Swing 1 Swing Golf Instructor. Blake has been playing golf since the age of 5 and competing since he was 11. He began studying Rotary Swing 5 years ago because of its physical appeal and analytical approach to the golf swing. "One of the biggest reasons why I have chosen to rely only on Rotary Swing is because it is taught to put the least amount of stress on the body which in turn promotes the longevity of your golf game without injury." Blake has seen major advantages to his own golf game by employing the Rotary Swing method, and wants to teach others the same method and help them achieve advancements in their game.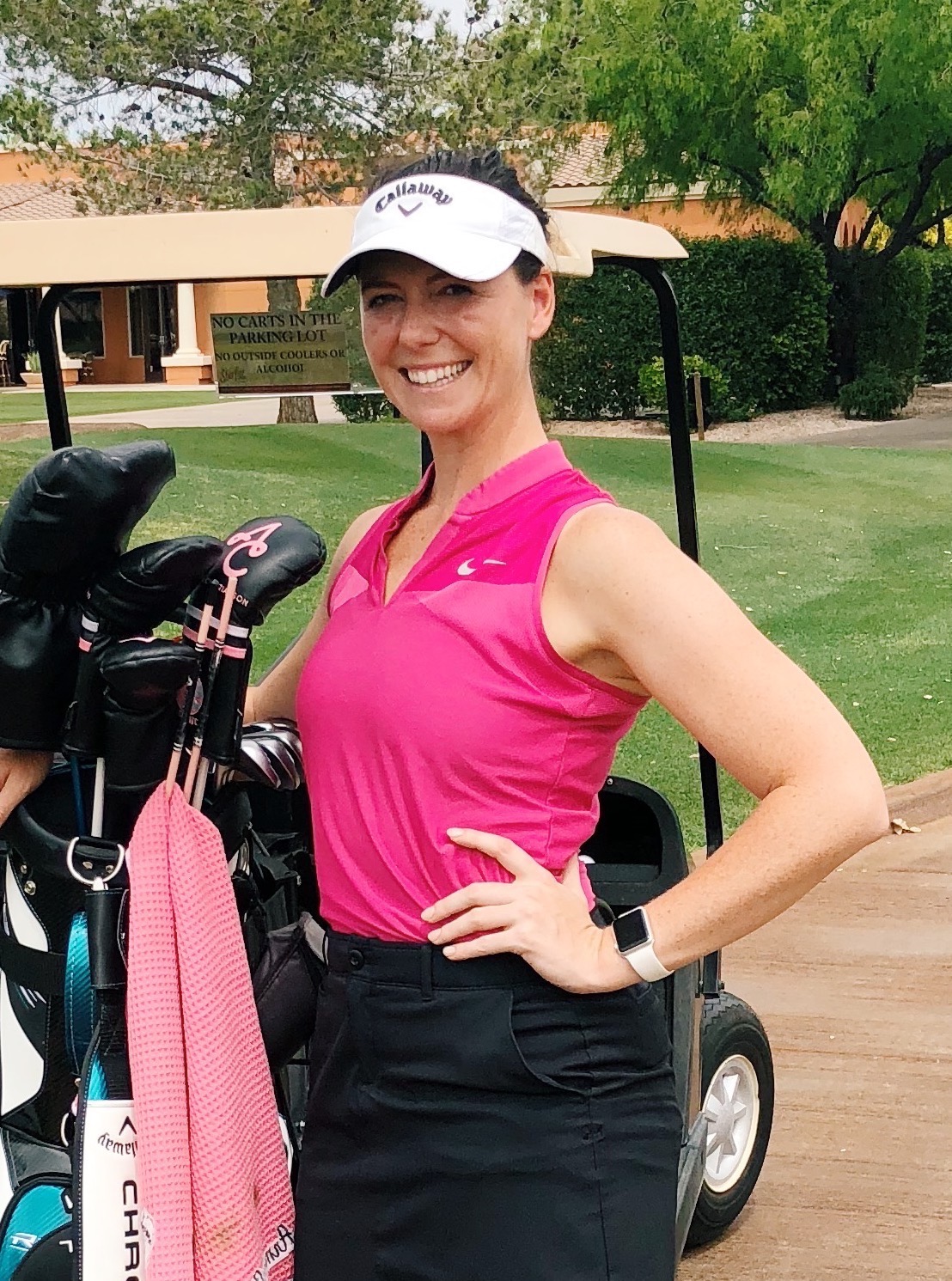 Social Media Manager & Club Expert
---
Read Bio
Hi! My name is Armana and I help run the Facebook page, website and technical support for 1 Swing Golf. I've played competitive golf all my life. It started in high school where I won the Class A State title in Nebraska. I then played college golf for Creighton University and University of Nebraska-Omaha. After graduating I moved to Arizona to be able to continue to compete. I turned pro in 2016 and have been competing for the last 4 years on The Cactus Tour, the Women's All Pro Tour and Symetra Tour.
I am also a Golf Expert on Curated.com. I went through extensive training, combined with my knowledge of golf fittings and equipment, to be able to help a client find the perfect set of clubs to fit their game. If you're looking to work with me on on equipment, click here.